Travel affiliations
I've partnered with these companies that offer online travel deals to help my site visitors save when booking their vacations online or booking their business trips online.
---
---
from Tips on Vacationing in Ireland by Megan Mattingly-Arthur in USA Today:
Ireland is a beautiful country with a rich history that is charmingly shrouded in myth and legend. While touring the castles and countryside, you can almost imagine the fairies and leprechauns frolicking behind every stone and shrub.
---
Special Discount on Last Minute Flights
!
Limited time offer on Last Minute Flights. Take $10 off instantly and get Additional $15 off using Coupon 'LM15'. Book now!
*Sample Round Trip Fares starting at
$124*

** Fares are round trip, Fares incl. all fuel surcharges, ad valorem tax and our
service fee
. Excl.
gov't. taxes
.
---
---
Check out the great tours available in your vacation destination below! Or check out local tours you can send your out-of-town visitors on.
---
---
from Tips on Vacationing in Ireland by Megan Mattingly-Arthur in USA Today:
Remember to pack an umbrella when planning a trip to Ireland. Like Seattle, Ireland is known for its frequent rainfall. The precipitation can vary between light sprinkles and full-blown rainstorms that can occur without much of a warning. Keep an umbrella with you while sightseeing in Ireland to ensure you'll be protected in the event of inclement weather.
---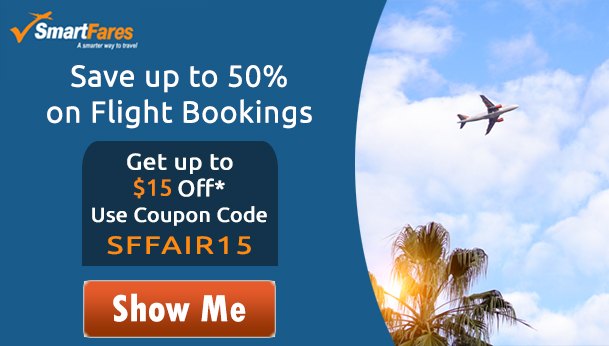 ---
Priceline.com is the leading online service for value-conscious travelers.
Our exclusive Name Your Own Price® service saves travelers 40-60% or more off the regular price of Hotels, Flights, & Rental Cars. Or browse everyday low published prices & select the EXACT Airline ticket, Hotel, Rental Car agency, Vacation Package, or Cruise that works best for you!
Express Deals
is our newest traveler-friendly hotel booking option for guests who need specific amenities. Choose from a huge collection of top hotels and save up to 45% off with NO bidding required! We'll show you the price, amenities, & neighborhood of each hotel before you book. You'll find out the exact name of the hotel immediately after purchase.
Search & compare everyday low Published-Prices.
Looking for a specific flight, hotel, rental car, or vacation package? No problem. Just tell us what you want and we'll search through thousands of published itineraries and prices. We'll instantly show you an easy-to-compare product and pricing chart drawn from the thousands of flights, hotels, rental cars and cruises available to priceline. Then, just choose what works for you. We do all the work so you can find exactly what you want in seconds.
Name Your Own Price®.
It's what made priceline.com famous. If you can be flexible when you travel, we can save you up to 60% or more on your Hotel rooms and up to 50% or more on your Flight or Rental Car, compared to the other leading travel sites.* You name the price, we pick the flight, hotel or rental car brand – it's that simple.
Best Price Guarantee.
When you book a Name Your Own Price® Hotel, Flight or Rental Car we guarantee the lowest price possible! We are so confident that you won't find a bigger deal on some other site, that our Big Deal Guarantee is available all the way up until the day before you travel. That's not all, the Big Deal Guarantee also covers Flight+Hotel Vacation Packages. If you find a lower published-price for your reservation, we'll match the lower price, give you $25 credit, and send you a $50 Vacation Package Coupon for your next trip.
Save up to $500 with a Flight+Hotel Vacation Package.
It's true – buy your flight, hotel & rental car as a package and you can save an average of $500 over buying separately. Over 2,000 destinations to choose from. No bidding or flexibility required – just pick the exact Hotel & Flight you want and we'll show you the best price.
Visit priceline.com to start your travel search
---
---
from Tips on Vacationing in Ireland by Megan Mattingly-Arthur in USA Today:
Bring a sweater that is both comfortable and versatile. The weather in Ireland can quickly change from "just right" to "just a bit too chilly." Be prepared, and ensure that you'll stay warm enough by keeping a sweater with you while you're sightseeing.
---
---

UrbanQuest is Your Hot Ticket to Boston.
The Offer: $10 for an Amazing-Race Style Scavenger Hunt ($19.99 value)
---
---
---
from Tips on Vacationing in Ireland by Megan Mattingly-Arthur in USA Today:
The Irish are a very fun and jovial people, except when it comes to the topics of religion and politics. The Irish take these issues very seriously and are passionate about their opinions. Many a pub brawl has broken out over disagreements involving religion or politics, so have a great time, drink up and leave the religion and politics to the clergy and politicians.